Mélanie Parent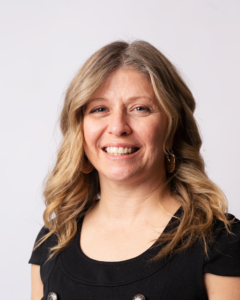 Conseiller secteur 4 /
Mairesse suppléante

La conseillère et mairesse suppléante Mélanie Parent est née et a grandie à Campbellton et Val D'Amours.
Elle détient un baccalauréat en arts visuels de l'Université de Moncton et un diplôme en design graphique du McKenzie College. Dans l'industrie du développement culturel depuis 2011, elle est propriétaire de l'entreprise culturelle Circolo arts & culture. Artiste visuelle professionnelle spécialisée dans la médiation culturelle, ses œuvres font partie de diverses collections privées et publiques à travers le Nouveau-Brunswick.
Elle a fait du bénévolat au sein de nombreux organismes, dont la Société culturelle de la Baie des Chaleurs, différents festivals, symposiums, marchés et ateliers. Elle a été membre de deux comités de jardins communautaires, du comité administratif du Théâtre Populaire d'Acadie et d'ARTSNB. Elle est présentement membre du comité administratif du Musée Restigouche et de l'Association acadienne des artistes professionnel.le.s du N.-B à titre de secrétaire, trésorière. Elle co-préside actuellement le forum citoyen sur l'Image de marque et l'embellissement de la Communauté régionale de Campbellton.
Elle s'est présentée comme conseillère, car elle veut travailler avec la fantastique équipe municipale sur le développement d'une culture et d'une prise de conscience communautaire axée sur les solutions et le potentiel d'innovations culturelles, économiques et sociales de la région, en appuyant et facilitant des projets de croissance durable. Elle a été élue au conseil le 28 novembre 2022 et est entrée en fonction le 1er janvier 2023, lorsque la nouvelle Communauté régionale de Campbellton a vu le jour.
Passionnée d'art et culture, elle est aussi une personne très active et fait du ski de fond, du kayak, du vélo de montagne ainsi que du voilier l'été. Elle et son mari sont les parents de deux fils.
Mélanie Parent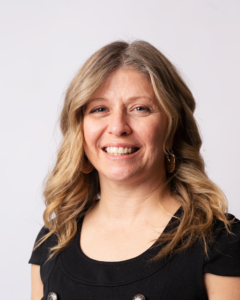 Councillor Area 4 /
Deputy Mayor
Councillor and Deputy Mayor Mélanie Parent was born and raised in Campbellton and Val D'Amours.
She holds a bachelor's degree in visual arts from the Université de Moncton and a diploma in graphic design from McKenzie College. She has worked in the cultural development industry since 2011 and is the owner of Circolo Arts & Culture. A professional visual artist specializing in cultural mediation, her works are part of various private and public collections throughout New Brunswick.
She has volunteered with numerous organizations, including the Société culturelle de la Baie des Chaleurs, various festivals, symposiums, markets and workshops. She has been a member of two community garden committees, the board of Théâtre Populaire d'Acadie and ARTSNB. She is currently a member of the board the Restigouche Museum and of the Association acadienne des artistes professionnel.le.s du N.-B as secretary and treasurer.
She currently co-chairs the Campbellton Regional Community's Citizens' Forum on Branding and Beautification.
She ran for Council because she wanted to work with the dynamic municipal team on the development of a solutions-oriented culture and community awareness of the region's potential for cultural, economic and social innovation, by supporting and facilitating sustainable growth projects. She was elected to Council on November 28, 2022, and took office on January 1, 2023, when the new Campbellton Regional Community came into existence.
Passionate about art and culture, she is also a very active person, cross-country skiing, kayaking, mountain biking and sailing in summer. She and her husband are the parents of two sons.