COLLECTE DES ORDURES DU PRINTEMPS 2023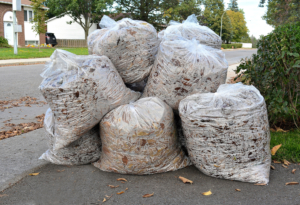 Veuillez être avisés que la collecte des ordures du printemps aura lieu aux dates suivantes :
Secteur de Campbellton : 23, 24, 25, 30, 31 mai et 1er juin
Secteur d'Atholville : 23, 24 et 25 mai
Secteurs de Saint-Arthur et Val D'Amours: 23 mai
Secteur de Tide Head : 23, 24 et 25 mai
Secteurs de Glencoe et Mcleods : Un item additionnel permis au moment de la collection régulière
Important :
Les matériaux doivent être placés dans des boites ou sacs à rebuts. Les feuilles doivent être mises en sacs et les branches attachées en longueurs de quatre pieds.
Les contenants de propane ou gazoline, les réfrigérateurs/congélateurs, pneus, matériaux de construction incluant les fenêtres, liquides et arbres ne seront pas ramassés.
Où retourner les items suivants :
Pneus, huile et glycol :
À un garage où vous pouvez acheter ces items
Cannes de peintures et électroniques :
Billy's Bottle Exchange,
15, ch. Boom, Atholville
Le conseil de la Communauté Régionale de Campbellton vous remercie de garder notre ville propre.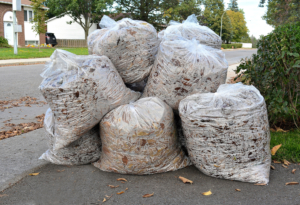 Please be advised that the spring cleanup collection will take place on the following dates:
Campbellton area: May 23, 24, 25, 30, 31 and June 1
Atholville area: May 23, 24, 25, 2023
Saint-Arthur and Val D'Amours area: May 23
Tide Head area: May 23, 24 25
Glencoe and Mcleods area: One additional item permitted at the moment of the regular collection.
Important:
• Materials must be placed in boxes or garbage bags. Leaves must be bagged, and branches tied in
four-foot lengths.
• Propane or gasoline containers, refrigerators/freezers, tires, building materials including windows,
liquids and trees will not be picked up.
Where to return the following items:
Tires, oil, and glycol:
At a garage where you can purchase these items
Paint cans and electronics:
Billy's Bottle Exchange,
15 Boom Road, Atholville
The council of the Campbellton Regional Community thanks you for keeping the city clean.
Collecte des ordures et matières recyclables
Téléchargez l'application Recycle Restigouche (Google Play ou App Store) pour le calendrier de collecte, les rappels hebdomadaires et l'assistant de triage.
Changements importants à la collecte d'ordures et matières recyclables pour les quartiers de Campbellton et Tide Head : http://bit.ly/3K2RnCb (PDF)
Waste and recyclables collection
On your smartphone or tablet, download the Recycle Restigouche app (Google Play or App Store) for the collection calendar, weekly reminders and sorting wizard.
Important changes for the collection of garbage and recyclable materials for the Campbellton and Tide Head wards: http://bit.ly/3JvDvPi (PDF)